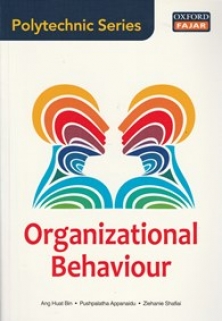 Organizational Behaviour <>
by author ANG HUAT BIN, ,
This book is based on the latest Polytechnic syllabus for Organizational Behaviour. It intergrates theory and practice through tables, figures and examples which will enable the reader to easily understand pertinent points. This book is appropriate for diploma students to have basic understanding of organizational behaviour and it will help them to understand their co-workers and supervisors in real working environments.
Status :
In Stock
Retail Price :
RM22.90
Now Offer :
RM22.90

ISBN:
9789834720155
Category:
Others
Format:
KULIT NIPIS
Publication Date:
2017
Publisher :
OXFORD FAJAR
Pages:
142
Dimensions (mm):
170 x 247 x 8
Weight:
0.35