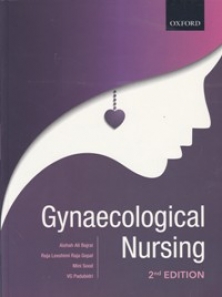 Gynaecological Nursing, 2/e *
by author AISHAH ALI BAJRAI, RAJA LEXSHIMI RAJA GOPAL, MINI SOOD
Highlights:

• Chapters on gynaecological disorders and diseases provide coverage of different modalities of care for each problem, namely infections and cancers.
• Sections on treatment modalities cover both medical and surgical therapies.
• Coverage on nursing process is included where it is best used and required.
• Key points and exercises give students a better grasp of the topics discussed.
Status :
In Stock
Retail Price :
RM55.90
Now Offer :
RM55.90

ISBN:
9789834717575
Category:
Medical
Format:
KULIT NIPIS
Publication Date:
2016
Publisher :
OXFORD
Pages:
336
Dimensions (mm):
191 x 260 x 15
Weight:
0.85