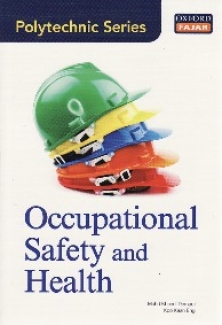 Occupational Safety and Health <>
by author MOHD KHAIRUL DOMADI, KOO KEAN ENG,
Occupational Safety and Health is designed for the polytechnic institutions. It covers the fundamental concepts of safety and health at the workplace, and aims to educate students on the best practices necessary to create and maintain safe and healthy workplace environments. The book promotes the understanding of occupational safety and health (OSH) regulations, OSH management, accident prevention and occupational first aid.
Status :
In Stock
Retail Price :
RM25.90
Now Offer :
RM25.90

ISBN:
9789834717384
Category:
General
Format:
KULIT NIPIS
Publication Date:
2016
Publisher :
OXFORD FAJAR
Pages:
155
Dimensions (mm):
170 x 247 x 8
Weight:
0.35