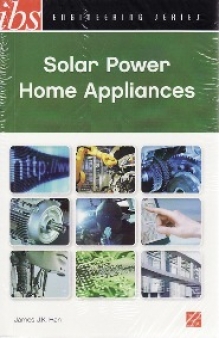 Solar Power Home Appliances <>
by author JAMES J.K. HAN, ,
The energy we use today is mainly from fossil fuels such as coal and gas. They are non-renewable and one day will be completely depleted. Domestic oil reserves are expected to dry up by the end of this decade and gas reserve by 2050. That is not too far away. So it is urgent that we find ways to extend the nation's self-reliance on energy.
Status :
In Stock
Retail Price :
RM44.00
Now Offer :
RM44.00

ISBN:
9789679502923
Category:
General
Format:
KULIT NIPIS
Publication Date:
2014
Publisher :
IBS
Pages:
145
Dimensions (mm):
143 x 216 x 8
Weight:
0.30