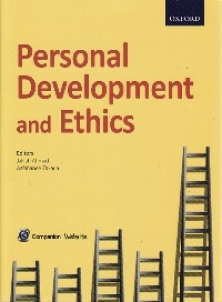 Personal Development and Ethics *
by author JALILAH AHMAD, AZFAHANEE ZAKARIA,
Personal Development and Ethics is suitable for diploma and degree students studying business and management courses. It serves to promote a holistic approach to personal growth and development, combining personal success with ethics and leadership skills. Important concepts such as those pertaining to personal development, attitude, self-esteem, self-motivation, self-management, human relations and communications, dealing with conflict, professionalism, ethics and etiquette, are explored and elaborated upon.
Status :
In Stock
Retail Price :
RM55.90
Now Offer :
RM55.90

ISBN:
9789834715236
Category:
Others
Format:
KULIT NIPIS
Publication Date:
2016
Publisher :
OXFORD
Pages:
481
Dimensions (mm):
192 x 260 x 18
Weight:
1.15